Q. I'm having difficulties login to the E-Resources page using Firefox browser.
We are currently facing a technical issue via remote access (ezproxy.unimap.edu.my) and network campus if you are login via E-resources page.
If you are using network campus, please proceed to log in through each platform (online databases) directly.
Please follow this instruction if you are login through the E-resources page using Firefox browser as stated :
Firefox Browser :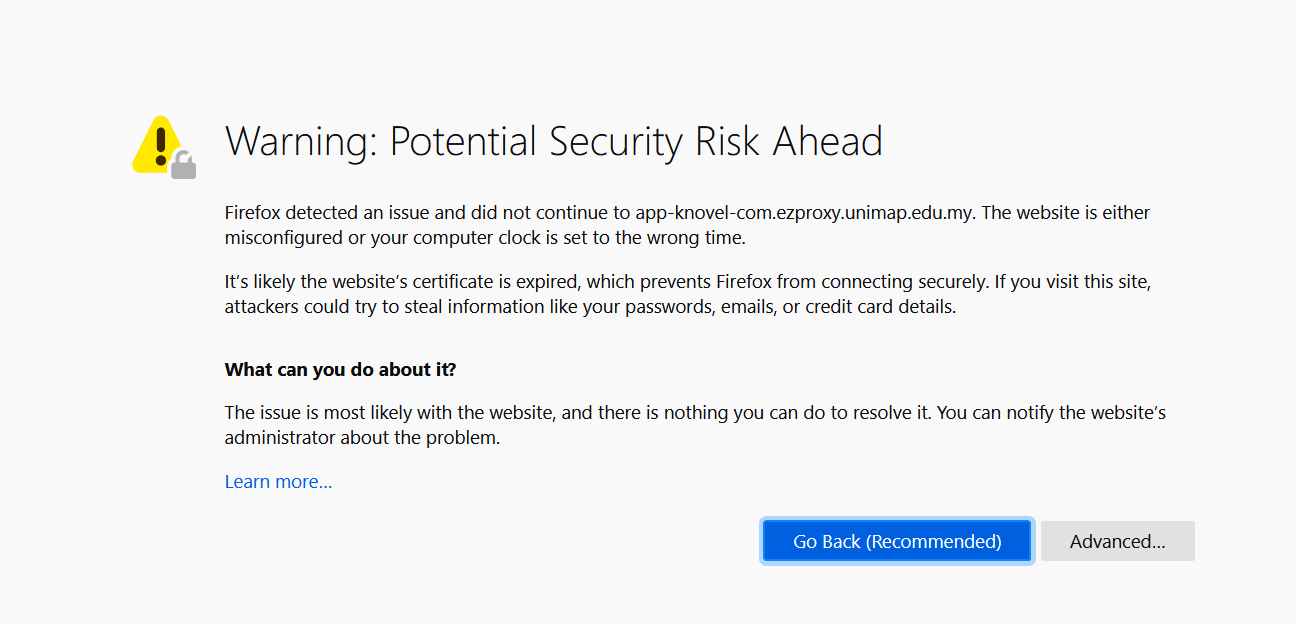 1. Click at the Advanced button.
2. You will be direct to the listing of online databases. Click at one of the online database title. For example the Knovel platform.
3. After choosing the online database title, you will see this notification. Click at Accept the Risk and Continue button.
4. You will be direct to the Knovel database.
---